Core Skills embody our belief that it's more important for children to learn to learn and do than know and test.

Our Core Skills are self-paced and for self-mastery. Our learners set SMART Goals for what they're going to accomplish every week for Math, Reading, and Writing, fostering executive functional skills like time management and goal setting. Tuesdays has an art component, and Thursday has a physical education component. Monday, Wednesday, and Friday include collaborative challenges and games to foster well-rounded mastery of the subject. Learners earn Badges for completing levels in their individual programs.

Core Skills are held Monday-Friday, 8:30-11:30 a.m. Families who enroll in Core Skills are eligible for special discounts and complimentary services, such as free registration at our annual Children's Business Fair.
Master math skills at an independent pace through cutting-edge adaptive software programs. In addition to providing manipulatives, collaborative math challenges, and games, we offer the following programs to track individual progress:
Khan Academy Kids
Khan Academy
Beast Academy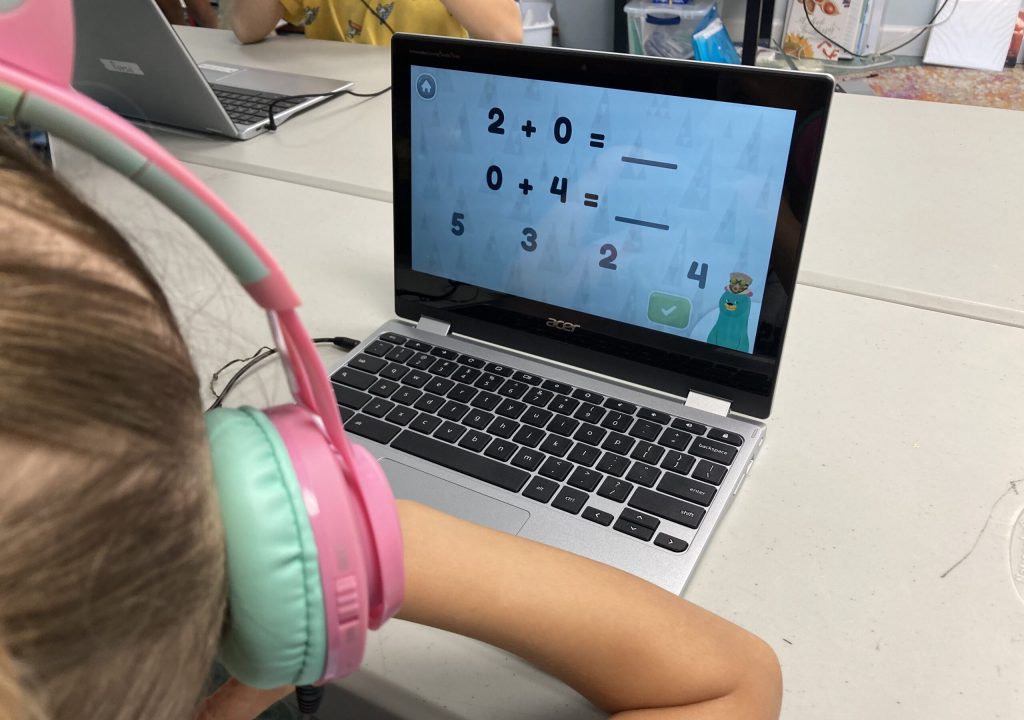 Learn to love to read. Elementary learners start by reading anything they enjoy through D.E.A.R — Drop Everything And Read. Over time, they read more and more challenging books and increase skills through practice on online platforms. We also offer the following programs for self-paced mastery of both reading and writing: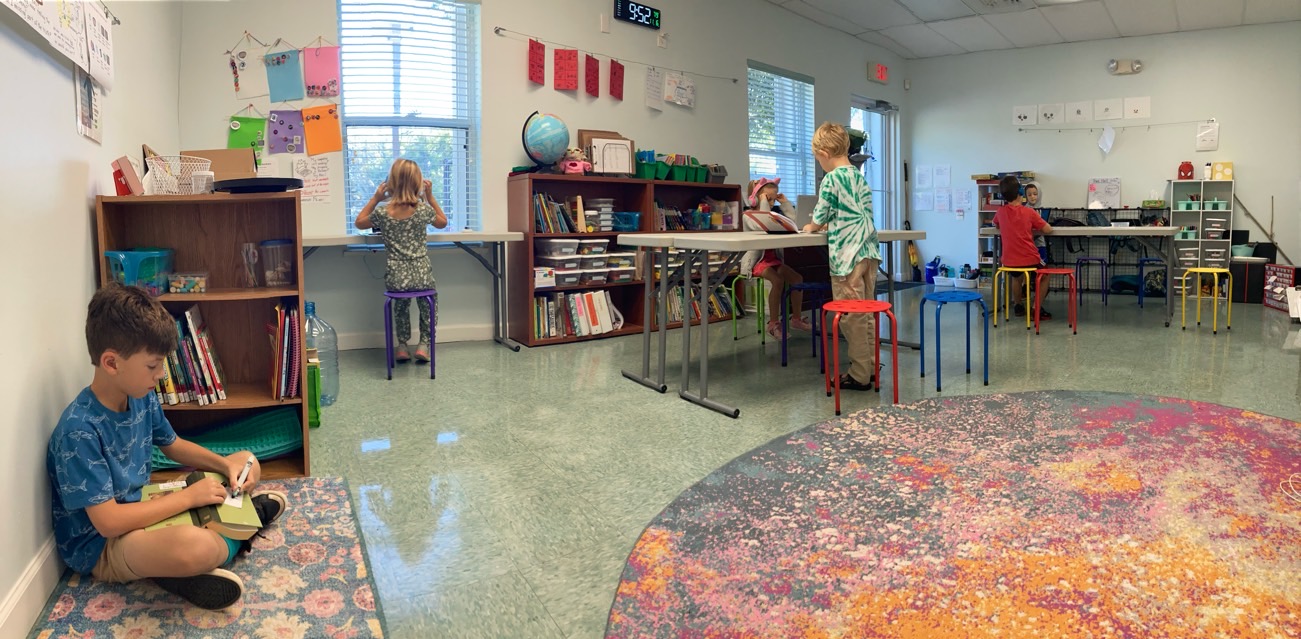 Become a powerful communicator. Learners practice clear thinking and effective communication in Writer's Workshop, writing convincing speeches,  Ancient Greek plays, biographies, stories, research articles, journals, advertising copy, emails, etc.
We also use Task Boxes so learners can track their self-mastery of pronunciation, writing uppercase and lowercase, reading comprehension, and spelling.